I had a little time tonight so I traced the outside circle of the fixed holoprojector flange on the inside of the dome. I then drilled pilot holes outside of the circles so I can countersink the bold heads on the outside of the dome. When installed I will use washers and nuts to hold the holoprojector in place.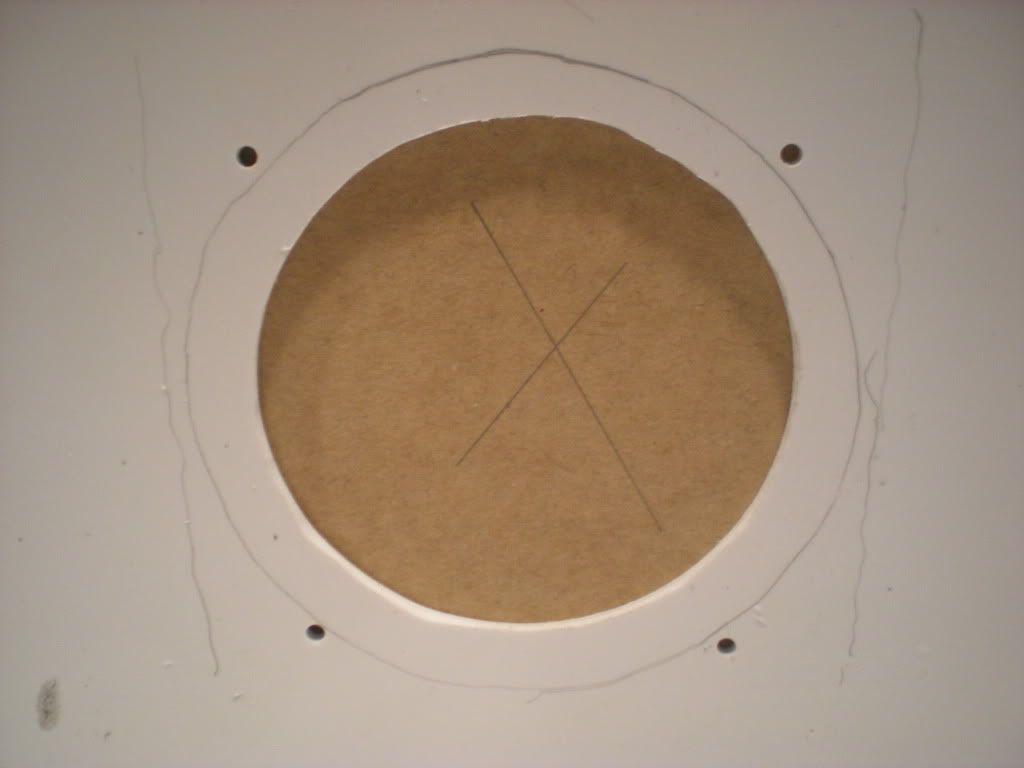 With the pilot holes in place, I used a countersink bit I got from Menards to remove part of the styrene dome to hide the bot heads.
I then used Super Glue to attach the 6-32x1/2" bolts around the lower holoprojector holes. Once the Super Glue on the bolts set, holding the bolts in place, I used the Super Glue on top of the bolt heads to fill in the gap. Once dried, I will come back and sand the Super Glue down to match the curve of the dome.