Outside of Dash, I'm the only one in our club that currently has plans to make his droid a 2-3-2 (an R2 that transitions from two legs, to three legs, and back to two legs); so I had to devise a way to keep the outer legs 1/2" away from the R2's body while still allowing the legs to rotate. I decided to use two pieces of 1/8" in
HDPE
plastic (self lubricating) in the shoulders rather than using a bearing and fill the gap between the shoulders and the two pieces of
HDPE
with wood that is the needed thickness.
Cutting the 1/8"
HDPE
to attach flush to each side of the frame uprights.
Drilled a 1 3/8" hole in the
HDPE
from the inside of the frame to make sure it was centered.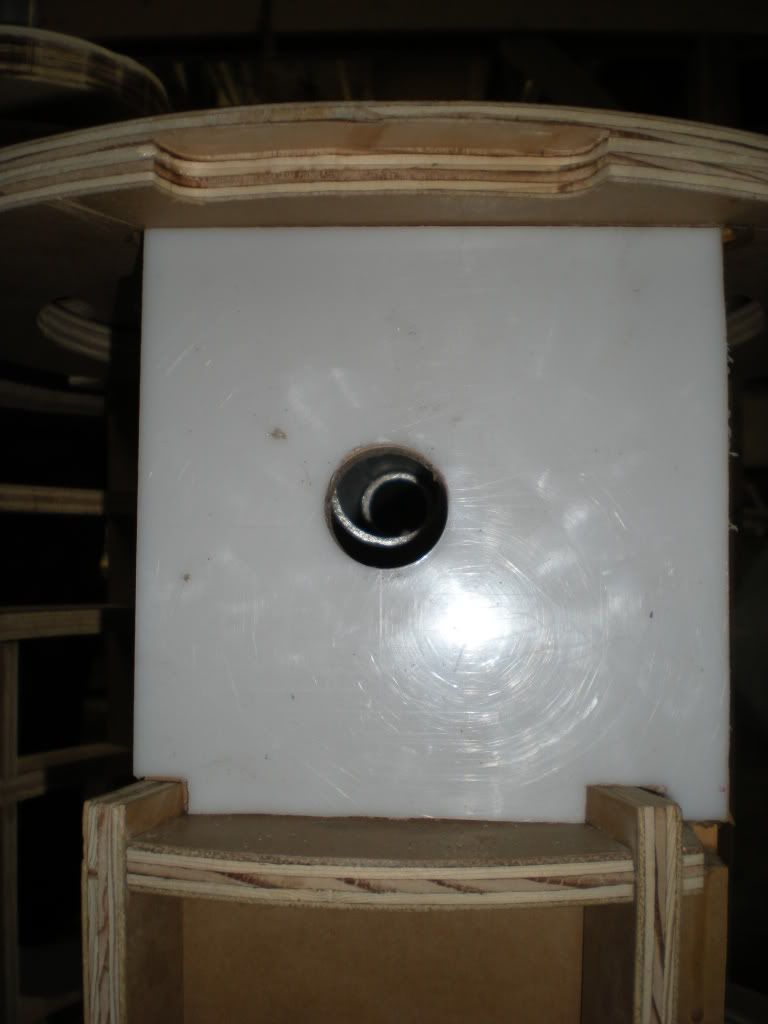 I drew extra circles the correct size on some 3/4" plywood, Clay helped me cut them out on the
band saw
, and we took turns using the hole saw to cut the center out of the shoulder spacer wood. When these pieces are finished, they will have one side routed/drilled out so it covers the leg
bracket
and hex bolt heads and sits flush against the existing 3/4" wood attached to the outer legs.
All the cut shoulder pieces so far.
This is how the pieces will sit on the shoulder. I still have to add another filler piece, but I'm going to wait until I get this 3/4" plywood routed/drilled to hide the shoulder hardware.