Wow, we had a lot of people show up tonight. Not a lot of real work got done, but we did make some decisions about the Dan Baker motor mount/ankle project. When I showed up Moose was cutting out the some center leg templates from some drawings Brad printed.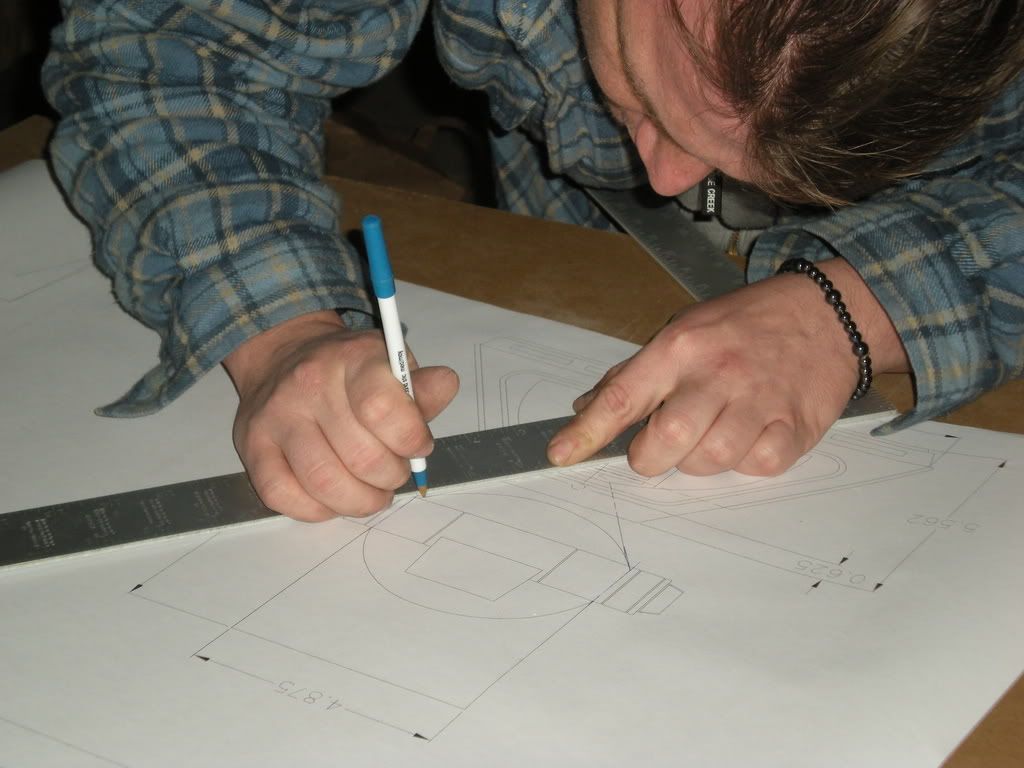 Brad brought over some free key chains for everyone.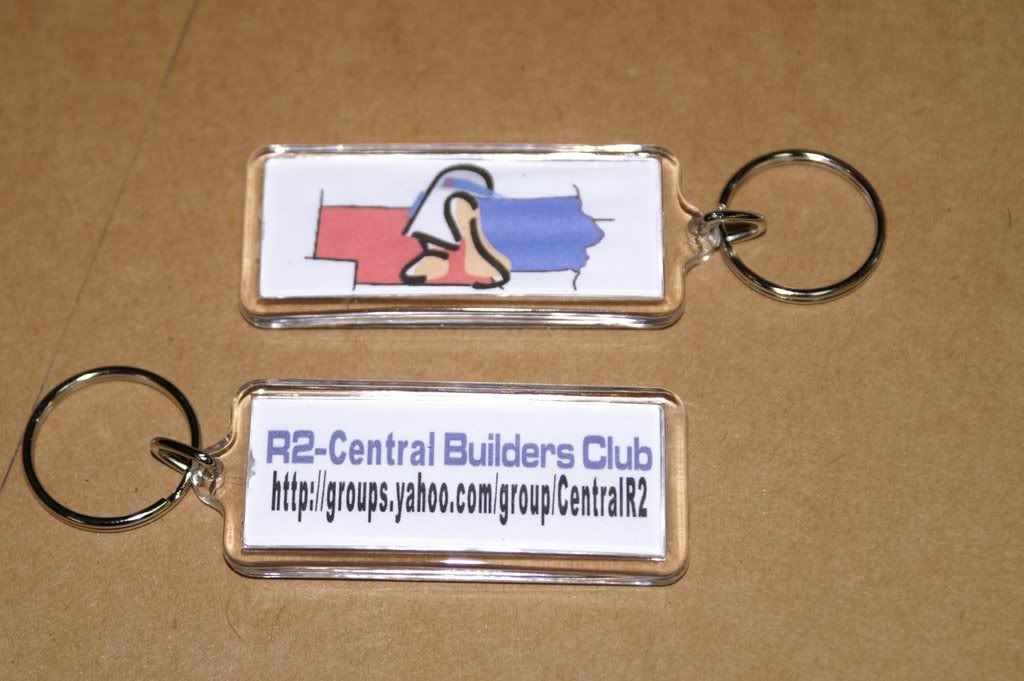 Brad has a family member making R2-D2 beanies and selling them for cost. These are great! I had to pick one up; if for no other reason then to see Michelle turn six shades of red when I wear it out in
public
with her.
We had a new builder show up tonight. Welcome Steve
Schmitz
! He has been following the R2 Builders for awhile and talking to everyone online, but it was good to meet him in person. Steve's expertise seems to be in metal working. He came up with a great aluminum spacer example for the Motor Mount/Ankle project to use a
chipless
die on an aluminum dowel to create the spacers.
I printed off three examples of possible motor mount/ankle designs (Dan Baker's original design, Moose's changes to mirror the A&A design, and a design I made to move the spacer holes). It was decide that we would use Moose's design without the extra spacer hole under the motor hole and shaving about an 1/8" off the front end of the motor mount to give the motor mount some extra movement inside the foot shell. We didn't need to use the design I made because Steve showed us how thick the sheet aluminum would be and his spacer example was rock solid.
Clay brought over an example of some of the track he made with some Smooth-On products for his Wall-E. It looks pretty good, but man it's going to be heavy. Clay estimates the two tracks are going to weigh 35 pounds.
Because we have a limited number of good clamps, it was Jason's turn to glue his legs together. Believe it or not, this is the best smile I could get Jason to make.
We had some small clamps lying around that would not hold the long leg pieces, but they worked fine to glue up my outer ankle boards.
Tam continues to work on his
chain mail
Link costume.
I had to take a couple of group shots with our new member Steve.