I had plans to work on my R2 all weekend, but the weather was so nice I ended up working on the my house for the majority of the time. About 9 PM on Sunday night I finally got to do a little work. I used Tech-Bond to glue the washer to the top of the dome. With that out of the way I determined that the best way to get a snug fit between the inner and outer dome was to cut the inner dome. I used a piece of paper sack to measure the distance from the top of the dome to the bottom of he dome panels. I then measured done one inch to determine where I was going to cut the dome. I measured down another inch to show where the new top of the lower portion of the inner dome would be. I was going to cut and glue the dome, but I was informed that it was almost 10 o'clock at night and waking the kids by using a Dremel would be a mistake.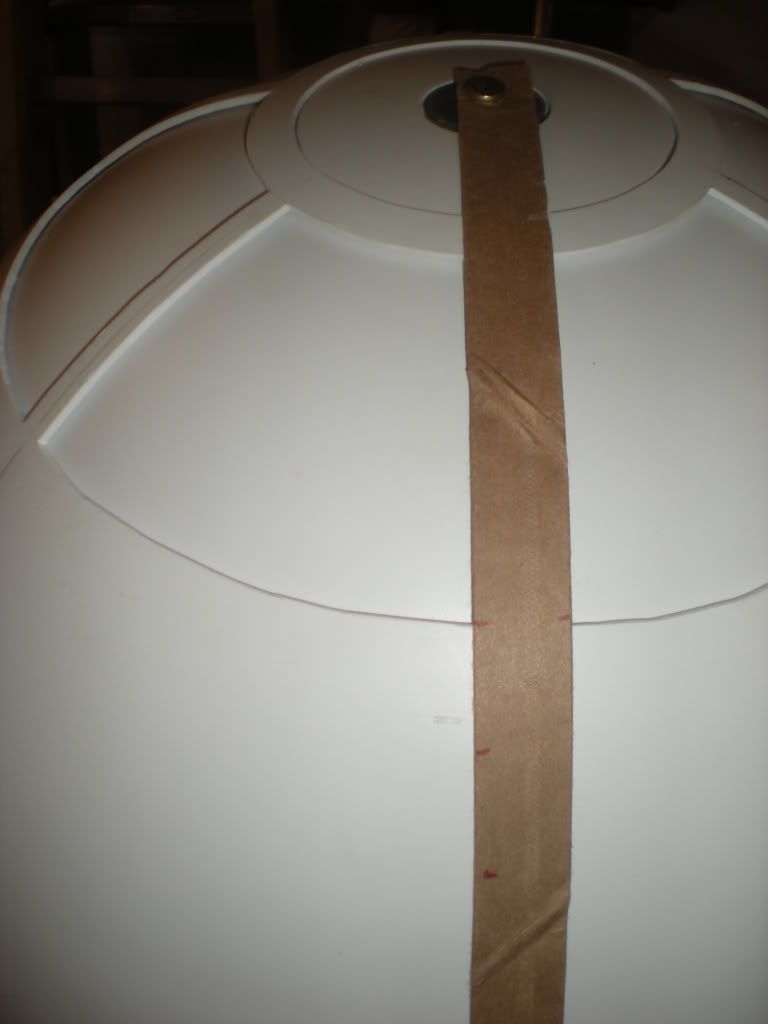 With not cutting on the agenda for the evening, I drew the radar eye the outside of the dome and marked the holes for drilling.
I was running of of things to do that were quiet so I decided to call it an evening by hand sanding my radar eye, front logic displays surrounds, rear logic display surround, and holoprojectors. Once sanded, I washed them with soap and water and let them dry overnight.